DISCLOSURE: Bill Platt has written thousands of articles, syndicated articles under dozens of pen names in several niches, and his articles have been delivered to millions of readers since 2000.
Work Smarter,
Not Harder!!!
If People Are Reading Your Articles
AND Not Visiting Your Website,
You Are Losing Ground Fast!!

If People Don't Click The Links
In Your Author's Resource Box,
They Aren't Buying Your Stuff Either!!
Stop Wasting Precious Time and Resources, and
Learn How To Get More Direct Traffic Immediately!
"Hey!! Wait a second!! I am just trying to build links for my website with article marketing!! My only goal is good search rankings in Google!!"
Yeah, I hear you… And this report will help you too!!
There are actually two different mindsets in article marketing:
Building links to influence Google to give our websites good rankings; and
Building links designed to get consumers to visit our websites from our articles, to increase sales more directly.
Those in the first group have only been aware of using article marketing for search engine rankings since mid-2005.
Those of us in the second group have been plying our trade since the mid-1990′s.
Regardless of the group you belong to, you WILL benefit from the information provided in this report, "Resource Box Essentials".
In reality, the only difference between the first mindset and the second mindset can be defined by one simple word, "AND".
"AND" Is Perhaps The Most Important Word
in Article Marketing Today!!
"AND" is important, because without it, we can only receive partial value from article marketing!!
I bet you are asking yourself right now where the word "AND" fits into the article marketing equation, right?
Well, it goes like this…
Those who employ Mindset #1 say that the ONLY reason to do article marketing is to build back links to impress Google's search algorithms.
Those marketers who employ Mindset #2 recommend that they do article marketing to: create an opportunity for prospective customers to find their link, visit their website, and buy their offer AND to build back links to impress Google's search rankings.
Stop Squandering Your Potential
Get

More Traffic

and

More Sales

!!
By making only minor changes in your article marketing strategy and author resource box, you could potentially increase your traffic by several-fold and increase your sales by an equal measure.
In the 35-page "Resource Box Essentials" Report, you will learn 19 easy-to-understand factors that will influence how effective your article marketing is and could be…
"Pay attention to Bill on this particular topic. This is his area of expertise."
John Schwartz
"The reality that Bill has been an EXPERT in article marketing way before "article marketing" became popular!"
Dr.Mani
If YOU are not making a PROFIT
from your article marketing activities
YOU are doing something WRONG !!!
"This is a 35 page report that's an absolute blueprint on how to get massive CTR from your author resource boxes which means getting more traffic (and money) out of each article.
There's plenty of gold nuggets, so even the most seasoned article marketer will get something out of this report."
Mark Hess
In the "Resource Box Essentials" Report, I am going to show you how to get more people to read your articles AND how to get more people to click the links in your resource box!!
19 Important factors
There are 2+7 Important Foundation Stones that you should understand to get more people to see and read your Author Resource Box.
Then there are 10 Essential Strategies you should employ to get more people to take the actions you want them to take in your Author Resource Box.
"Resource Box Essentials" will cover all 19 of the factors that you will want to understand, when you are using article marketing to promote your business.
Get Your Copy NOW
For Only $9.95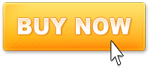 Or, Save An Extra 20%
If You Purchase On Amazon Kindle
"Bill has a great report here.
It is packed with advice that he has gained through years of experience.
I particularly liked the free sample resource boxes.
For anyone that uses articles to drive traffic to their websites, I think you are bound to increase the click through rates from your resource boxes once you have read this report.
It is well worth the money."
Ged
"This is indeed a definitive guide. You've even included a full guide on how to write quality articles and gain higher readership levels."
Azmanar
First Things First
Article Marketing Is NOT Dead!!
Every time Google makes a change to its algorithm, there are hundreds of marketers who line up to declare once again, "the death of article marketing."
Just in 2011, we have seen the Google Panda/Farmer Update, Panda versions 2.0, 2.1, 2.2, 2.3, 2.4, 2.5 and the Panda Flux Update.
In 2010, we watched the Google Caffeine roll-out and the May Day Update.
Every time Google makes a major change to its algorithms, marketers run to the podium complaining about how Google is out to destroy Article Marketing as a whole and Internet Marketing in part…
If you learn nothing else from this page, let it be this one thing:
So long as we rely completely on Google to deliver traffic to our websites and offers, we are ONLY one algorithm update away from losing ALL of our traffic and sales!!
At this point, I have to ask you two very important questions…
Do you really want to take advice from people who continue to FAIL with Article Marketing?
Or, would you prefer to learn from people who have a long track record of PROVEN SUCCESS with Article Marketing?
You can continue to chase loopholes to influence your search engine rankings, OR you can do those things that the Article Marketing pros do, and you will position yourself to continue to prosper with article marketing, despite what Google is doing this month.
I cannot tell you how many times I have told this story, only to be confronted with someone in my face screaming about how IMPORTANT Google is to an Internet Marketer. LOL
I was looking at the statistics on one of my websites just last night. For this particular consumer-niche website, I have syndicated 18 articles to promote the website, and I have only used article marketing to promote it.
Of the Top 45 referring keywords for that website in October of 2011, 32 of those keywords currently possess a #1 listing in Google. The remaining 13 keywords are in the Top 5 search results on page one of Google!! According to its site stats, Google sent visitors to the website on 711 keywords!
How ironic that I focused on creating author resource boxes that were focused on getting visitors to my website, ahead of getting good search engine placement… And Google still loves my website!!
If you do article marketing the way I teach to do it, you can score big with BOTH direct traffic and good search engine rankings.
"I always try to read everything Bill puts out about article marketing because I consider him to be the expert in this area.
This report has some real hidden gems inside and is a must-have for anyone that is serious about getting traffic from articles. This isn't about pumping out articles for back links but about getting real visitors from your articles – ones that are warmed up and ready to buy.
Writing your resource box properly will increase your conversions and Bill shows you the how and the why in this report so if you want to make 2, 3 or even 4 times the money from every article you write, I suggest you grab this while you can!"
Lee Dobbins
"Just read the report! Another GEM by Bill!!
I am the biggest fan! Highly recommended! Need to read it and absorb it again but one thing is for sure, Bill knows how to make article marketing fun and his strategy and approach is just superb!"
Yoan
You Are In TOTAL Control !!
Once You Understand How To
Squeeze
The Maximum Value From
Your Author's Resource Box!!
In the "Resource Box Essentials" Writing Guide, I am going to teach you HOW TO:
Make more money from Article Marketing;


Attract more eyeballs to your marketing message;


Maximize the SEO Value received from your article;


Protect Yourself from those publishers who don't link to your website;


Elevate your Brand Awareness;


Avoid the common pitfalls of article marketing and Resource Box creation;


Improve the Curb Appeal of your articles and accompanying resource box for Authority Publishers;


Make your resource box stand out in the minds of your readers;


Write a better Call-To-Action;


Keep your reader's attention and focus, until the very end of your Author's Resource Box;


Substantially Increase the Click Through Rates from your articles;


Demonstrate Confidence in your words and your offer;


Accelerate the amount of Traffic you receive from your articles;


Enjoy the maximum benefit of creating a solid and effective Author Resource Box;


Increase your Sales Opportunities by getting more people to visit your website to see your offer.
"If you *really* care about the result of your article marketing and want to improve your article's effectiveness. This is a 35-page good value product you should pick up to learn what to do (and what not to do).
Good job Bill."
Felix Chia
"Thanks for putting this out Bill, I can see a few things I was doing wrong.
Great little report and well worth the money!"
Constance
"Really nice little eBook with useful advice."
Britt Malka
Our Money-Back Guarantee
In his comments, Azamar suggested that I did not need a money-back guarantee on this product.
LOL
Azamar said, "No one in their right mind will ask you for a refund on this product, because it is that good."
I don't know about that, so to play it safe, I am going to stick with my standard 30-Day Money-Back Guarantee.
If you decide that this product is not for you, simply contact me through my PayPal Email Address or Customer Support Email Address (posted at PayPal), in the next 30 days, and I will send you a full-refund for this product.
Get Your Copy NOW
For Only $9.95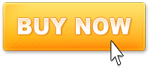 Or, Save An Extra 20%
If You Purchase On Amazon Kindle
Thank You For Your Interest,

Bill Platt
Stillwater, Oklahoma USA
"Article Dashboard" Article Directory no longer available.
More Article Marketing Guides.